Six months at Newion: Dorus Olgers about his first experience as a VC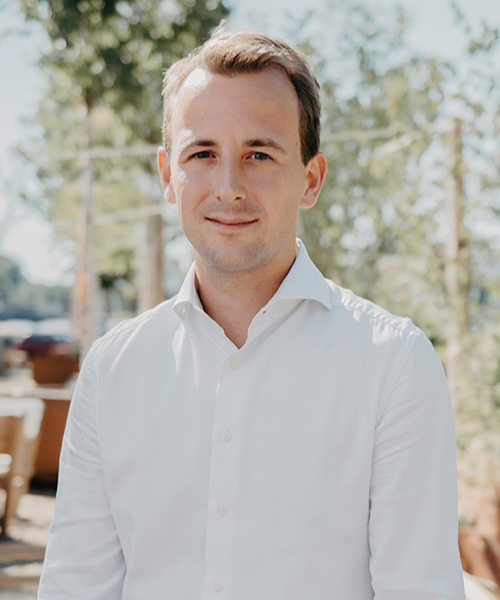 On the 2nd of July, I started working as one of the new Investment associates at Newion. Of course, the last two months have been full of learning, meeting people and getting new experiences. Already I was able to meet many smart people and got the opportunity to listen to their great ideas, visions and companies which is inspirational. It wasn't really hard to enjoy it right away from the start. Honestly, I wasn't sure what to expect working for a venture capital firm, however pretty fast I was sure that I was at the right place at Newion for a next step in my career. It is great to see the eagerness to learn and the passion everyone has, it is contagious!
A while ago I started thinking about my professional career and carefully orienting about the possibilities. Yes, I was eager to learn new things, but maybe also a bit curious about what was else there in the world. The hardest thing is obviously to decide what to do? So many choices! I had never even thought about venture capital before, until I met Frank one of the managing partners at Newion. He explained to me what Newion was and introduced me to the company and venture capital in general, in his passionate and enthusiastic way. Inspired by his story I decided to read and learn more about venture capital. I can tell you it is hard to find any readings from former venture capitalists spreading negativity as most got so addicted to the job they never even thought of doing anything else anymore.
When I got the opportunity this summer to join the team I didn't need to think long. Prior to Newion I had a financial role at Qelp, a b2b software company in Amsterdam. You can perhaps imagine I was used to approach most issues from a financial perspective. Now I notice that most of the times financial information is limited so we get challenged to understand and outsmart issues from different perspectives. I think this is actually what I like most up to now and especially when I just don't get it from the start! It is amazing how much you get to learn in 2 months already. Our strategic approach obviously helps in that sense. I am starting to get the feeling that the variety of companies we are privileged to see will never get boring. I can't wait meeting more interesting entrepreneurs and doing some great investments with Newion in the future.